Veneer
The following veneers are available for outer and medial plies. The photos are taken from my own inventory and provide a representative example of the color and character of the wood species.

My goal is to find veneers that are both visually appealing and suitable for use in blades. If you're going to invest in a custom blade, I think it should not only play great, but should look great, too!

The veneers are listed in order from softest to hardest.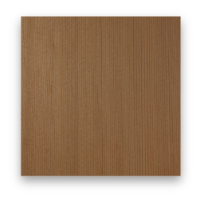 Western Red Cedar
Thuja plicataJanka: 350
Specific Gravity: 0.32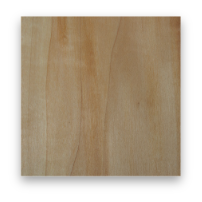 Willow
Salix nigra
Janka: 360
Specific Gravity: 0.37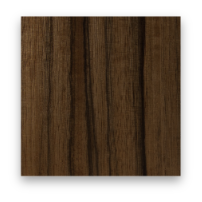 Black Limba
Terminalia superba
Janka: 490
Specific Gravity: 0.45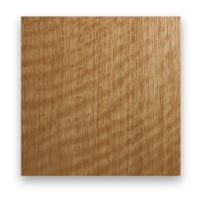 Fiddleback White Limba
Terminalia superba
Janka: 490
Specific Gravity: 0.45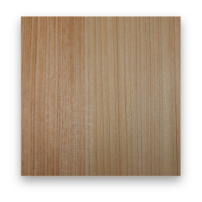 Southern Cypress
Taxodium distichum
Janka: 570
Specific Gravity: 0.42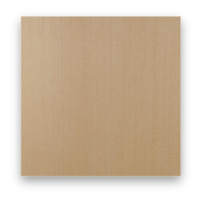 Alaskan Yellow Cedar
Chamaecyparis nootkatensis
Janka: 580
Specific Gravity: 0.50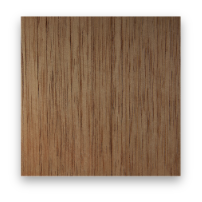 Spanish Cedar
Cedrela Odorata
Janka: 600
Specific Gravity: 0.42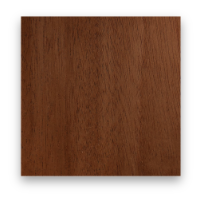 Mahogany
Swietenia macrophylla
Janka: 800
Specific Gravity: 0.45
Fiddleback Mahogany
Swietenia macrophylla
Janka: 800
Specific Gravity: 0.45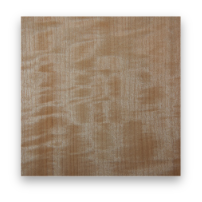 Mottled Anigre
Aningeria altissima
Janka: 930
Specific Gravity: 0.40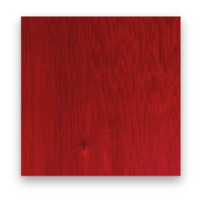 Koto (dyed red)
Pterygota macrocarpa
Janka: 940
Specific Gravity: 0.65
Amapa
Couma macrocarpa

Janka: 980
Specific Gravity: 0.46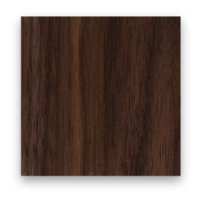 Walnut
Juglans nigra
Janka: 1010
Specific Gravity: 0.63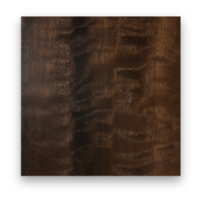 Beeswing Smoked Eucalyptus
Eucalyptus grandis
Janka: 1125
Specific Gravity: 0.66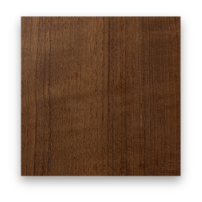 Teak
Tectona grandis
Janka: 1155
Specific Gravity: 0.59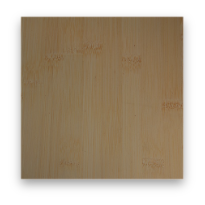 Bamboo
Bambusa vulgaris
Janka: 1380
Specific Gravity: 0.66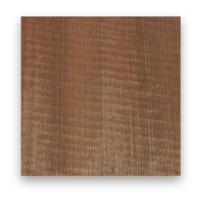 Copaiba Balsam
Copaifera reticulata
Janka: 1420
Specific Gravity: 0.8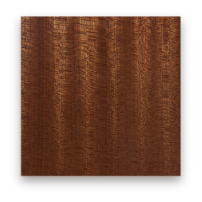 Sapele
Entandrophragma cylindricum
Janka: 1510
Specific Gravity: 0.61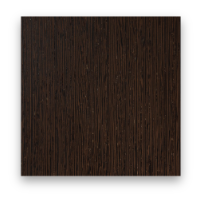 Wenge
Millettia laurentii
Janka: 1630
Specific Gravity: 0.74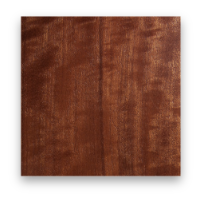 Tasmanian Blackwood
Acacia Melanoxylon
Janka: 1720
Specific Gravity: 0.66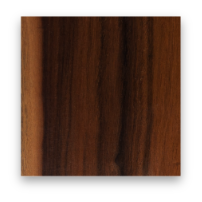 Bolivian Rosewood
Machaerium schleroxylon
Janka: 1780
Specific Gravity: 0.82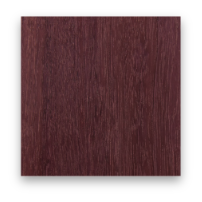 Purpleheart
Peltogyne
Janka: 1860
Specific Gravity: 0.86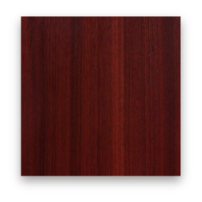 Bloodwood
Brosimum rubescens
Janka: 2900
Specific Gravity: 0.95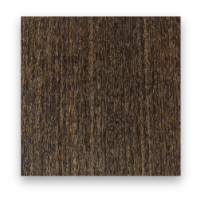 Ipe
abebuia serratifolia
Janka: 3680
Specific Gravity: 0.91