Handcrafted Blades by Ross Leidy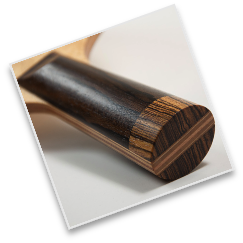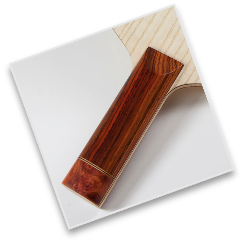 Uniquely blending form and function
, these heirloom-quality table tennis blades are designed and crafted for the discerning player. Each blade is individually handcrafted with meticulous care using quality domestic and exotic woods. The use of distinctive hardwoods make each handle unique.
Contact me
to discuss your requirements or any questions that you have. After finalizing all of the details, I'll send you a PayPal invoice and then start work on your blade.
The final result is a totally unique blade that's perfectly matched to your style of play.